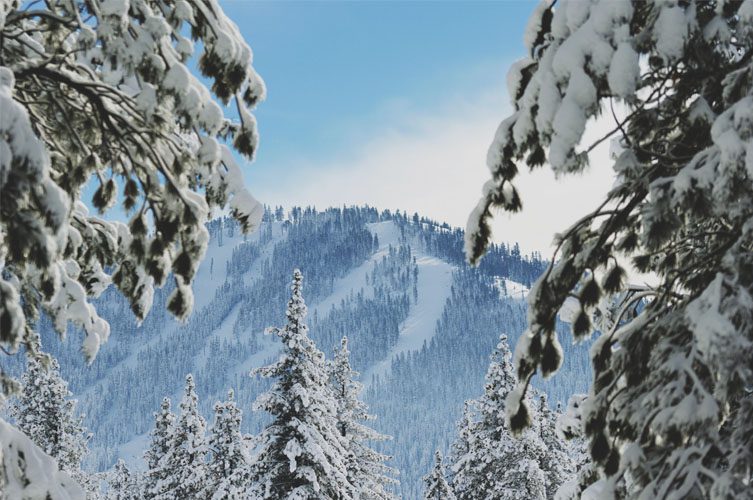 5 Things to do During Reno Winters
5 Things to do During Reno Winters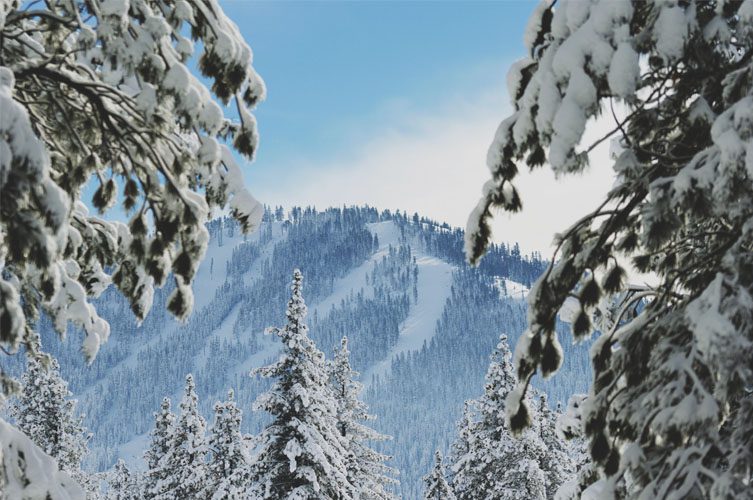 The experienced real estate team at YaYa Group shares some of the top things to do during Reno winters, and how to spend wintertime in Northern Nevada.
Here in Reno, we certainly do get our fair share of cold weather, snow, overcast skies, and early sunsets during the winter months. But there's still plenty to do around the biggest little city during the winter months!
Ski
Reno is within an hour's drive of several world-class ski resorts, including Heavenly, Palisades Tahoe, Northstar, and Mt. Rose. Although it's too late in the season to buy a season pass, you can find great lift ticket deals on Liftopia. If you need to rent equipment, we recommend renting from a local ski shop, such as Blue Zone Sports or Tahoe Sports Hub in Truckee, or Bobo's Ski and Patio here in Reno, rather than renting directly from the resort. Renting local will almost always provide you with higher quality gear, more personalized fittings, and will of course also help support independent shops.
Explore a Museum
Museums don't have to be boring! Stay warm and discover something new inside one of Reno's many unique museums. Visit the National Automobile Museum to see James Dean's 1949 Mercury Coupe, Frank Sinatra's 1961 Ghia Hardtop, and a dozen other classic cars owned by celebrities. The Wilbur D. May Museum is home to thousands of artifacts from Mr. May's worldly travels, ranging from Japanese swords to Polynesian carvings. The Nevada Museum of Art is another local gem that offers a variety of permanent and rotating exhibits, of both traditional and contemporary art.
Tubing and Sledding
If skiing is not your speed, you can still enjoy the fresh pow! Sledding and tubing are great family-friendly ways to enjoy the snowy slopes, without the equipment and skill needed to get on skis or a snowboard. One of our favorite areas to play in the snow is Tahoe Meadows, just west of the Mt. Rose summit. It's public land, so it's free to park and play! If you'd rather avoid hiking up the hill with your sled or tube, you may want to check out a park with a moving carpet or tow rope, such as Tube Town at Soda Springs Mountain Resort.
Ice skate
Ice skating is another fun outdoor winter activity for the whole family. You can sake at the Grand Sierra Resort rink for only $16 – which includes skate rentals! – or skate for free at The Village at Northstar (if you don't have your own skates, you can rent them for $20).
Hibernate a little!
Winter is the perfect time to really slow down and enjoy your home, and those you share it with. Find a few special activities you can do at home to break your routine and make your time inside a little extra special. You could order a fun jigsaw puzzle to complete with the family, find a new game to play, or find a new recipe to try for dinner (Edible Reno-Tahoe has all sorts of tasty recipes to choose from!).
Other Reno winter activities our team loves include:
Snowmobiling (If you're relatively new to snowmobiling and don't have your own gear, we recommend signing up for a tour!)
Hunting (It's rabbit season! Make sure to check with the Department of Wildlife to obtain any licenses or permits you need before you head out.)
Visit mountain towns (Even if you don't want to go play in the snow, several mountain towns near Reno, such as Truckee, Tahoe City, and Soda Springs, offer a cozy winter charm!)
Northern Nevada is full of things to do all year round – indoors or outdoors. To find your next home in this active and adventurous city, give YaYa Group a call at 775.525.3000.
TESTIMONIALS
WHAT OUR CLIENTS SAY
We found Ro and his agency by pure coincidence and couldn't be happier with the results. My wife and I had previously listed our house with another agent and broker that yielded very little interest and no results. The first time we met with Ro we almost immediately knew he was the right person to sell our house. Ro sat down with us, listened to our story, frustrations, wants and needs. He then met with his team and put together a strong marketing plan, pricing strategy, and potential contingency scenarios based on current market conditions. He immediately set up an open house that yielded more interest than three previous open houses and 5+ months of listing with our previous agent. He knew how to guide perspective buyers through our home and expertly pointed out the value in a completely remodeled home versus homes that were in dire need of upgrades. An incredible value added part of selling with Ro was every showing we had was a private showing. Either Ro, or his representative, personally met with buyers and agents at our home to be able to answer any questions, concerns, or fill in any blanks either party might have. We received an offer with in the first few weeks and Ro's pro level negotiation skills were on point. Negotiations, contracts, and closing were about as smooth as we could have hoped for. Today's current and forecasted market conditions require substantial knowledge of the industry and how to navigate the financial ups and downs that have been bestowed upon the American populous. Ro was immediately available any time we needed to speak with him. This winter has been brutal and I was beyond impressed when I saw one of Ro's associates shoveling our drive and sidewalk in prep of a showing. There are literally thousands of agents in the Norther Nevada market but I guarantee there are only a handful that have the ability of Ro and his team. If you use Ro as your agent you are getting far more than you think. You not only get Ro, but you get the owner of the agency and the other associates as well. It is truly a team approach. There is absolutely no question as to whether I would use him again. The answer is a resounding and definitive YES!

Working with Ro and the Yaya Group was an absolute joy! Back in 2019, I was looking to purchase my first home for me, my wife, and our young son. I was fairly new to Reno at the time, so I located the Yaya Group online and decided to work with them based solely on their superb ratings on Yelp.com (I never pay for products or services unless the majority of previous users highly rate them). Needless to say, my experience then was nothing short of 5-star. That's why when I needed to sell that very same home in 2022, there was no doubt in my mind to whom I was going to put in charge of selling it: The Yaya Group. From the start of my selling process, Ro was personable, attentive, and kind; it felt like I was working with an old friend, and this in spite of the fact I had never met him before the selling process. Ro called often to check on me and my family; he constantly updated me with each stage of the process; and he fought for my family's best interests when the buyer made some questionable and altogether unreasonable demands concerning the purchase of my house. Ultimately, Ro worked it all out, sold my house over what I thought I would actually get for it, and he made the entire process effortless, painless, and a joy. I'm moving out of the Reno area, but I still have friends here, and if any of them ever ask me for recommendations for a good realtor, I'd have no reservations about recommending Yaya, Ro, and the entire Yaya Group.

"Being a professional photographer who photographs 10-15 real estate agent headshots weekly I have had time to pick and choose my real estate agent and ask all the questions I needed years before actually needing one. Finding the person who would take 2 self employed people and get them into a home is not an easy task. A year before we found our home Yaya and team would take us out to any home that we thought might work. No questions asked. We spent nights on the internet looking for potential homes only to view them and find a reason it didn't work. Yaya never said anything negative to us about this process at all. And this is what won us over in the end. Look… There are a crap ton of real estate agents in the area but we wanted someone who would take the time to listen to us and focus on our needs. We wanted someone that would talk to us and think for us. There were many times we were anxious and nervous and just didnt know the process… But Yaya simply came over to our home and worked it out with us. It wasnt just my wife and I on this… Yaya was there too. Personality is king. Make sure your money is going to someone who deserves it."

"Working with Ro and YaYa on selling and buying a new home has been the best experience. You hear nightmare stories about selling and buying at the same time, but this process has been seamless. I sat down with Ro and YaYa to discuss my needs, and within 4 days my home was in escrow and over the amount I could ever dream. A few weeks later I was also in escrow on my new home. No storage fees, interim living between the two homes because they listened to my needs and found a buyer willing to work with my request. They are an amazing team to work with and I couldn't have asked for a better experience."